Above: Rick Rattlehead. Or Vic Santorum. YOU decide. I just hope that the blood so prevalent in metal images isn't replaced, as a result of this endorsement, by another fluid. As a direct result of this graphic I like Gawker more now.
Of course first we had Dave Mustaine endorsing Santorum - which, sadly,
unlike his debate with Christopher Hitchens
was NOT satirical - and then
Alex Skolnick from Testament endorsed Obama, and Randy Blythe from Lamb of God endorsed himself
.
And now, we have the most metal statement of all,
coming directly from the Prince of Darkness
.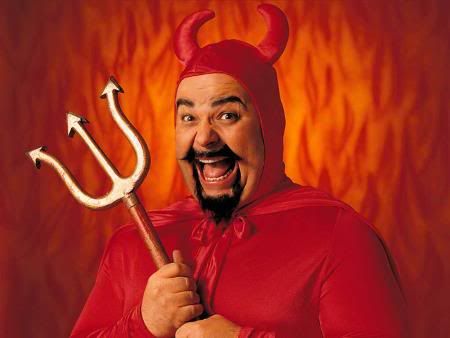 Above: the Father of Lies, elated after hearing that Sarah Palin has come out of media retirement.